Vintage Othello (Anton Wingen Jr.) 4375 dagger from the early '80's, complete with leather sheath with steel beltclip on the reverse.
The thick blade with ovalized ricasso is most likely made from drop-forged 440C steel, a process that Anton Wingen Jr. used to be famous for in it's day.
Handle is polished Micarta with brass guard & pommel.
Imo a good example of the quality that came out of Solingen only a few decades ago.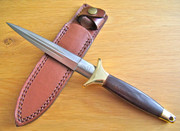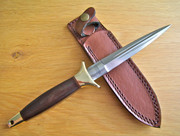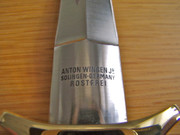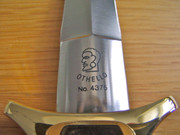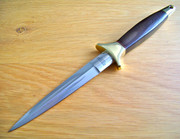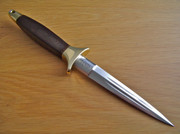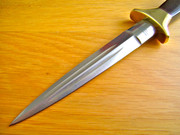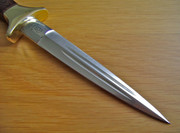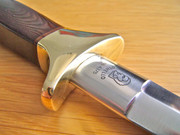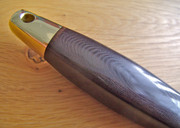 Specs:
Overall length: 9.6 inch (24,4 cm)
Blade length: 5.03 inch (12,8 cm)
Blade thickness: 6,6 mm (ricasso)
Steel: drop-forged 440C stainless steel
Handle material: Brown linen Micarta with brass guard & pommel
Sheath: Brown leather with steel belt clip