IMO They don't make them like this anymore, no one does. After having so many clones and owning a couple real butterflys I have found that there is no comparison to the quality of these old (pre Benchmade) Pacific Cutlery knives.
I just scored an old PC10 model believed to be out of production since the late 70's. Again I was lucky to get one that seems unused and brand new.
OAL is 7 1/4" open, with very thick milled stainless skeleton handles, and like the others has a blade like a razor on it. Excellent lockup open / closed
Front tang stamped w/ the Bali Song butterfly logo, rear tang reads: US PAT NO 4,364,174 MADE IN USA.
Also w/ a larger size Pacific Cutlery (Weehawk blade), and a Benchmade 42 ( coil spring latch and titanium handles) last pic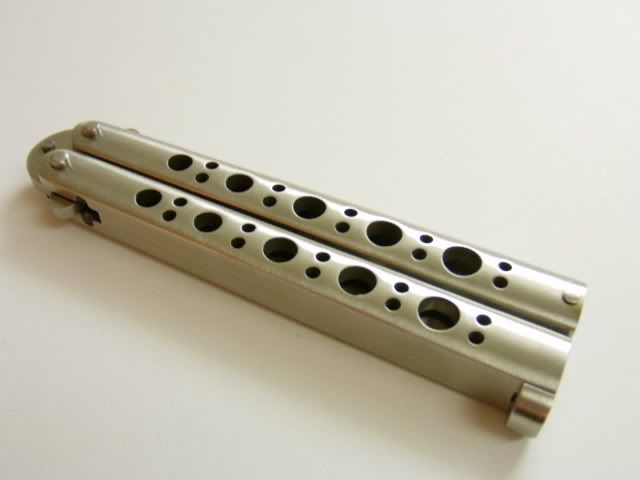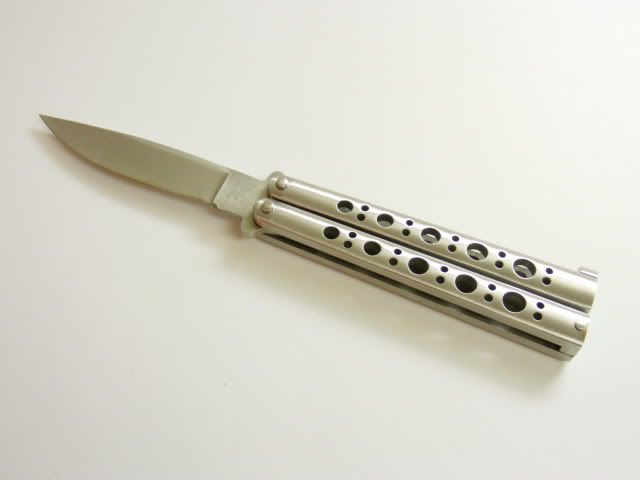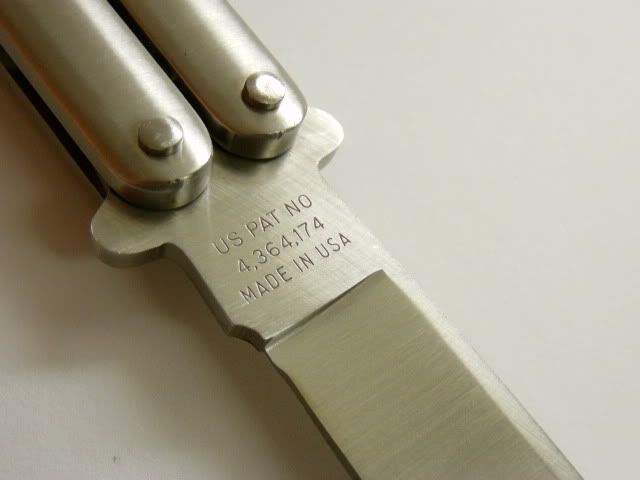 3 Butterfly knives