My first balisong in the new workshop. Lum style, 14 cm closed, 2,8 cm thick to the heel. 1 cm thick and 1,4 cm to the screw. 23,4 open. Open 10,5 cm and 8,6cm sharp.
90MCV8 blade, 2,6mm thick.
Stainless steel handle, toxified and burned with propan torch. The handle are on ball bearing.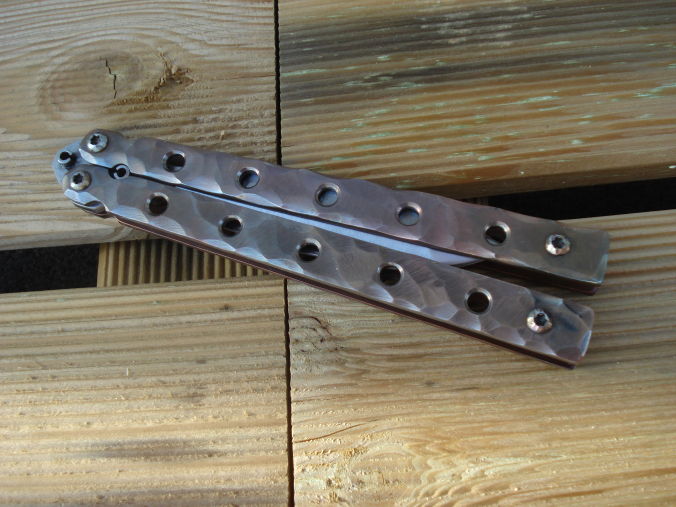 http://www.youtube.com/v/Ax5Z7pu8rWs