"Omega" aka Chris Edwards passed away suddenly on January 23rd. Heart attack. He was a very dear friend of mine. I wanted to put forth the idea of making a commemorative knife to honor and memorialize him. I knew Chris for over 18 years. I want to do a commemorative knife for him. Are any of you interested in memorializing him in this way? I was thinking of doing 30 knives.
If any of you remember, I did a commemorative knife for Rick Giroux in 2018. I had Angelo Campolin do 30 knives for me and I sold them all. I would really like to do this for Chris, also. I am taking a poll to see if there are 30 of you interested, or if some of you want more than 1 knife. So, please...let me hear from you. Thank you!!
I received the knives Monday night, June 15th and mailed them out Wednesday afternoon, June 17, 2020. I sent out by email all the tracking numbers, but if you did not receive yours, send me a PM.

My "system" worked...I did it all on my own. My husband surprised me today with a congratulatory bouquet of yellow and pink roses!

Yesterday, before David took the packages and certificates to the Post Office, I took this picture below...to document my last look at my finished project.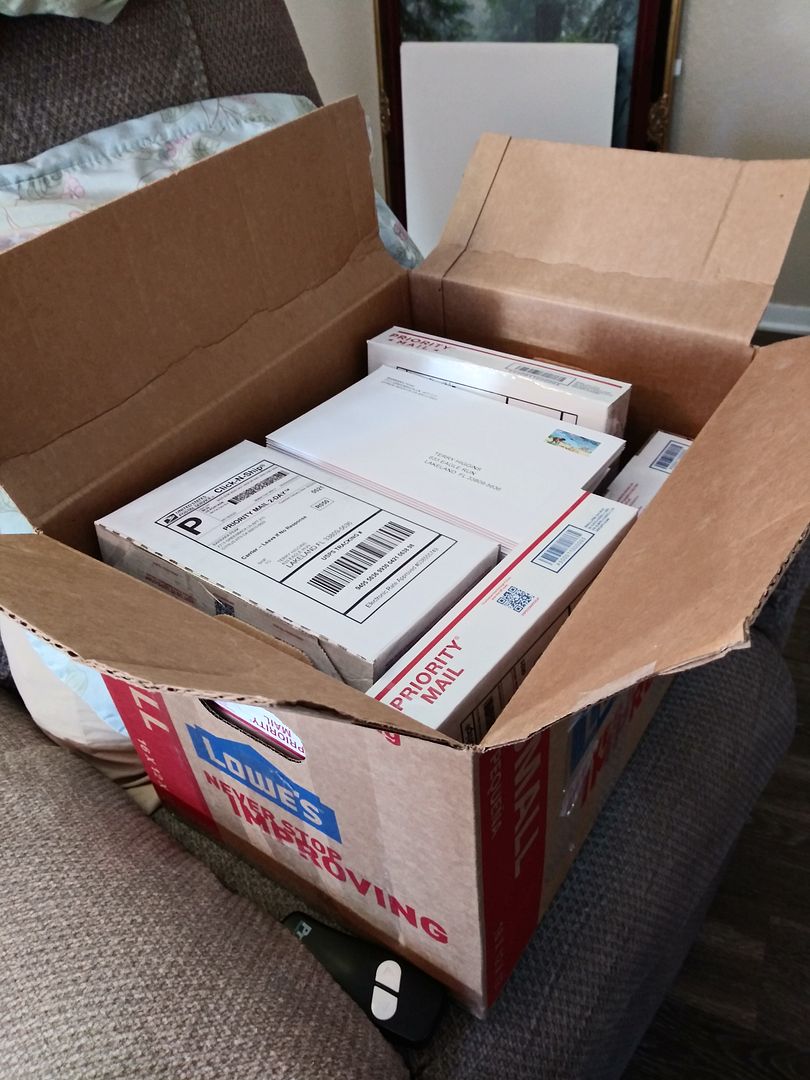 Here are some pictures: I picked out 9 or 10 pictures out of 56 pics...It was hard, and I'm sorry it took so long! Knives #1 and #14 are mine, #8 is David's, and #4 and #6 are assigned. I have not heard from the assignee's in a few month's, so #4 and #6 may be available for sale ($128.00 each/shipped, Certificate of Authenticity signed by Angelo Campolin gets mailed to you separately, as the cert. is too big for the box).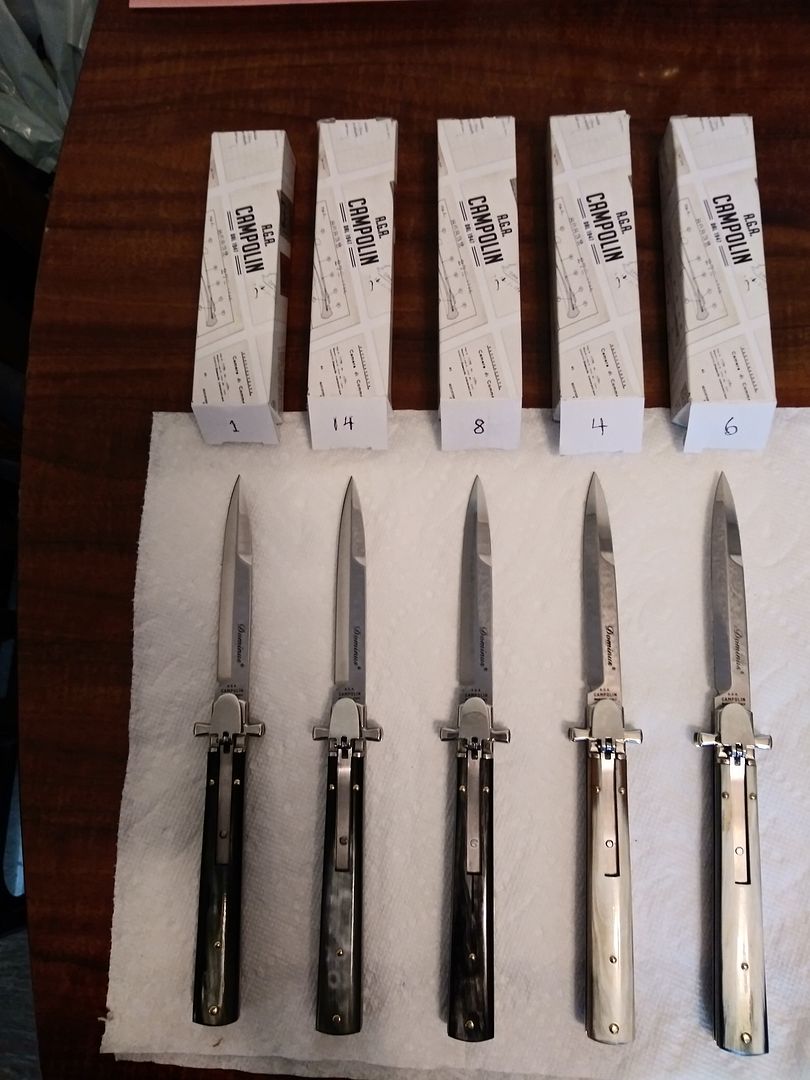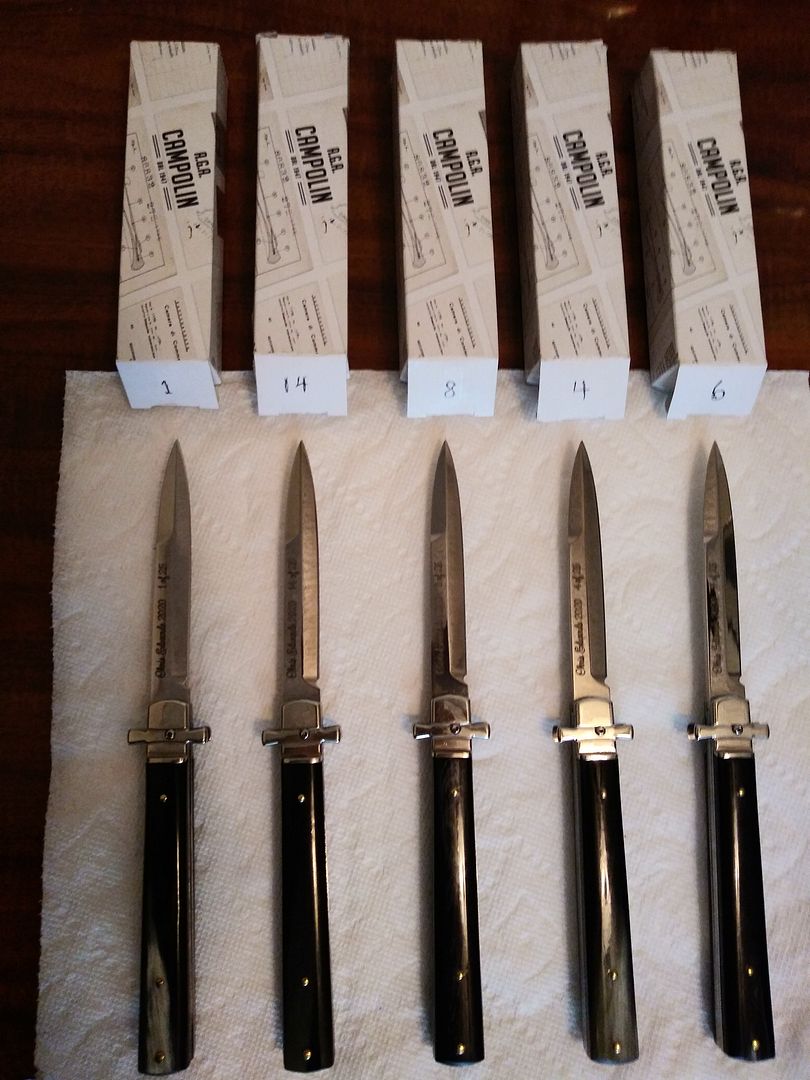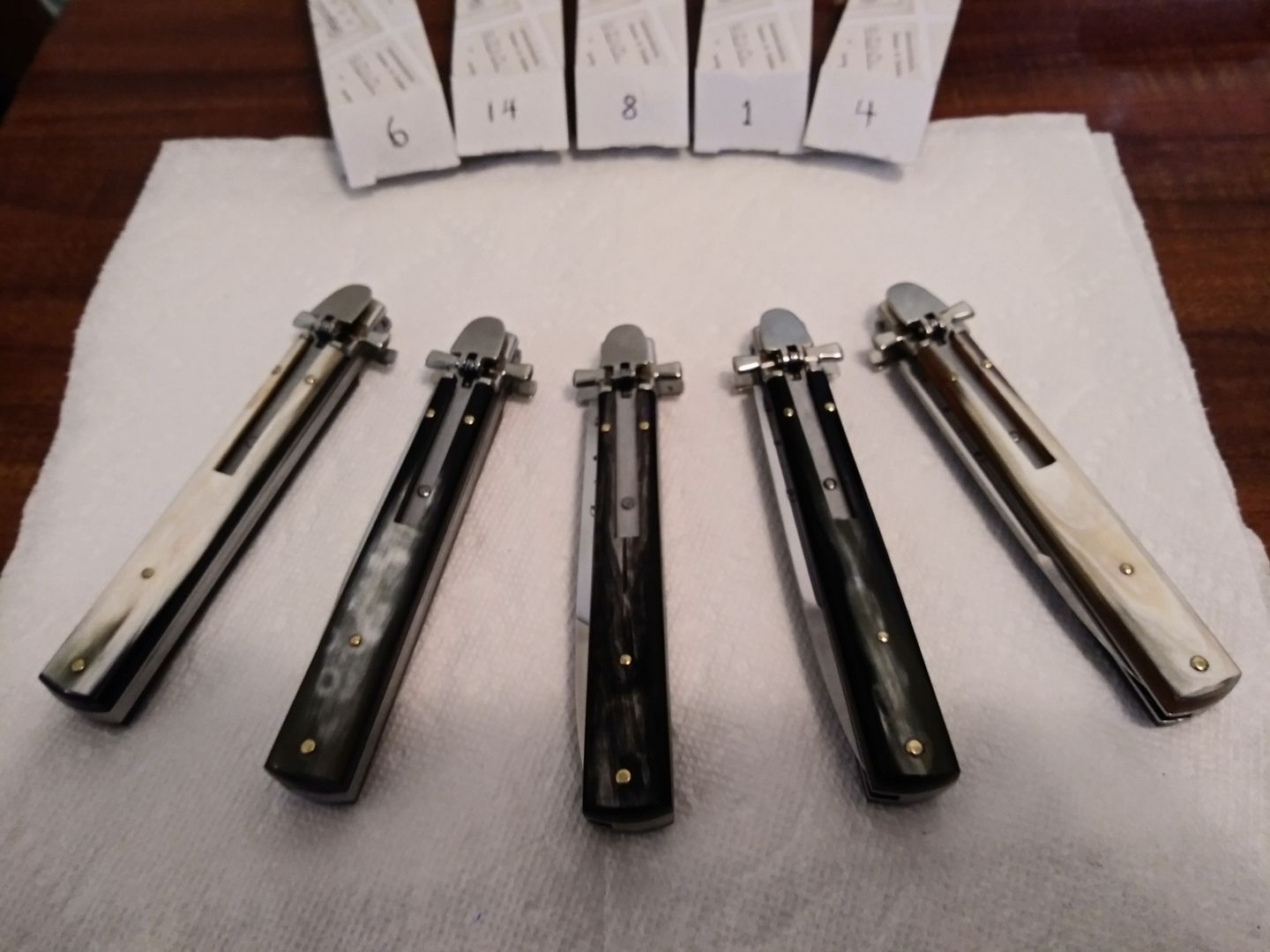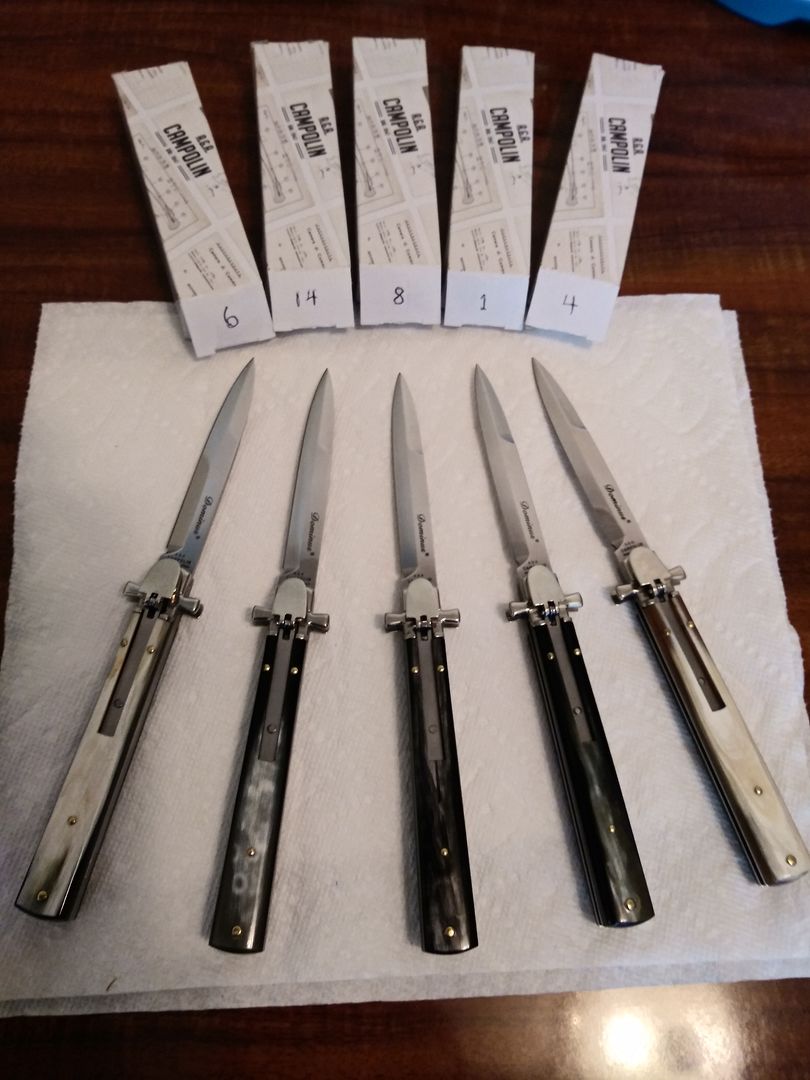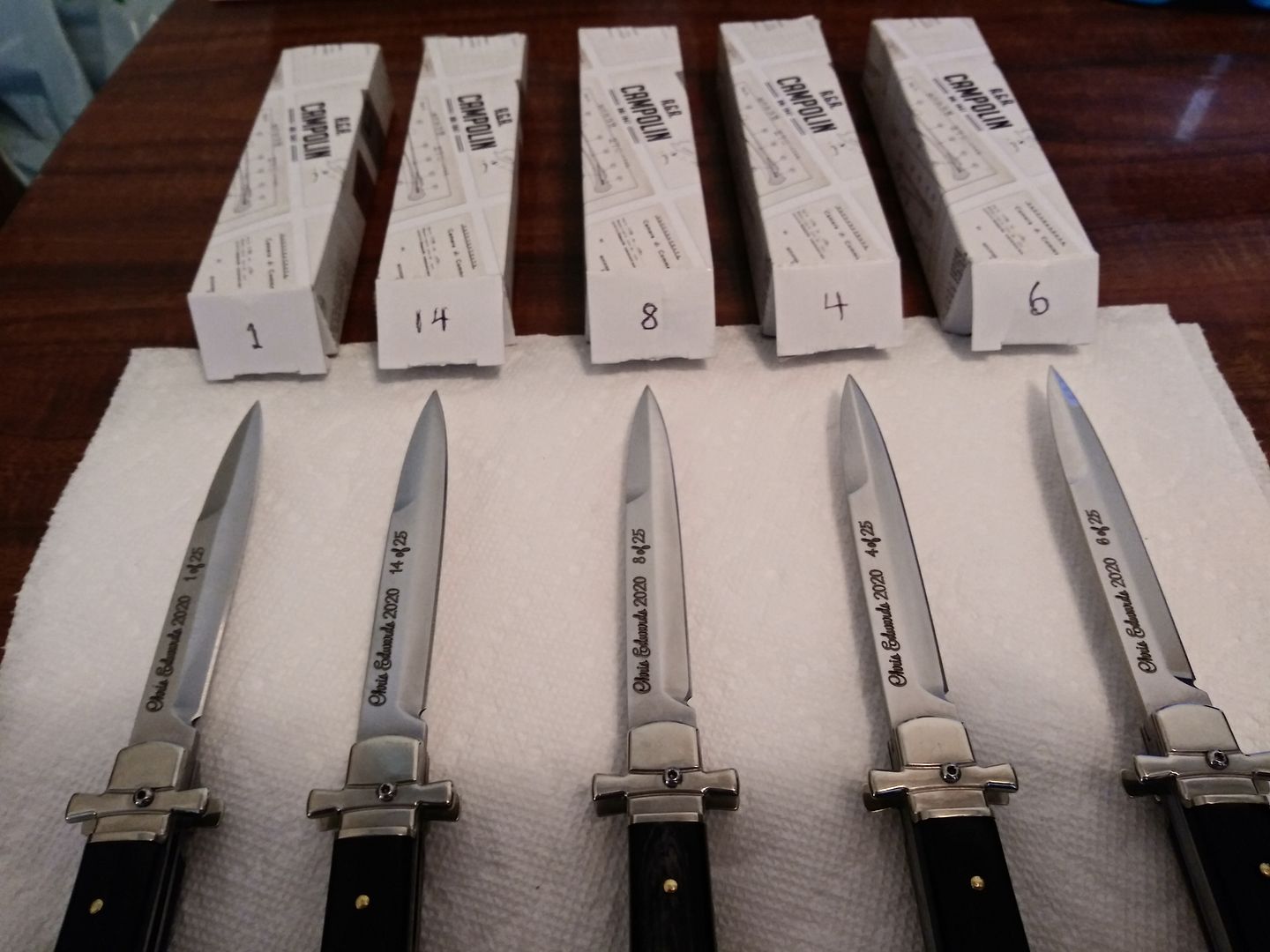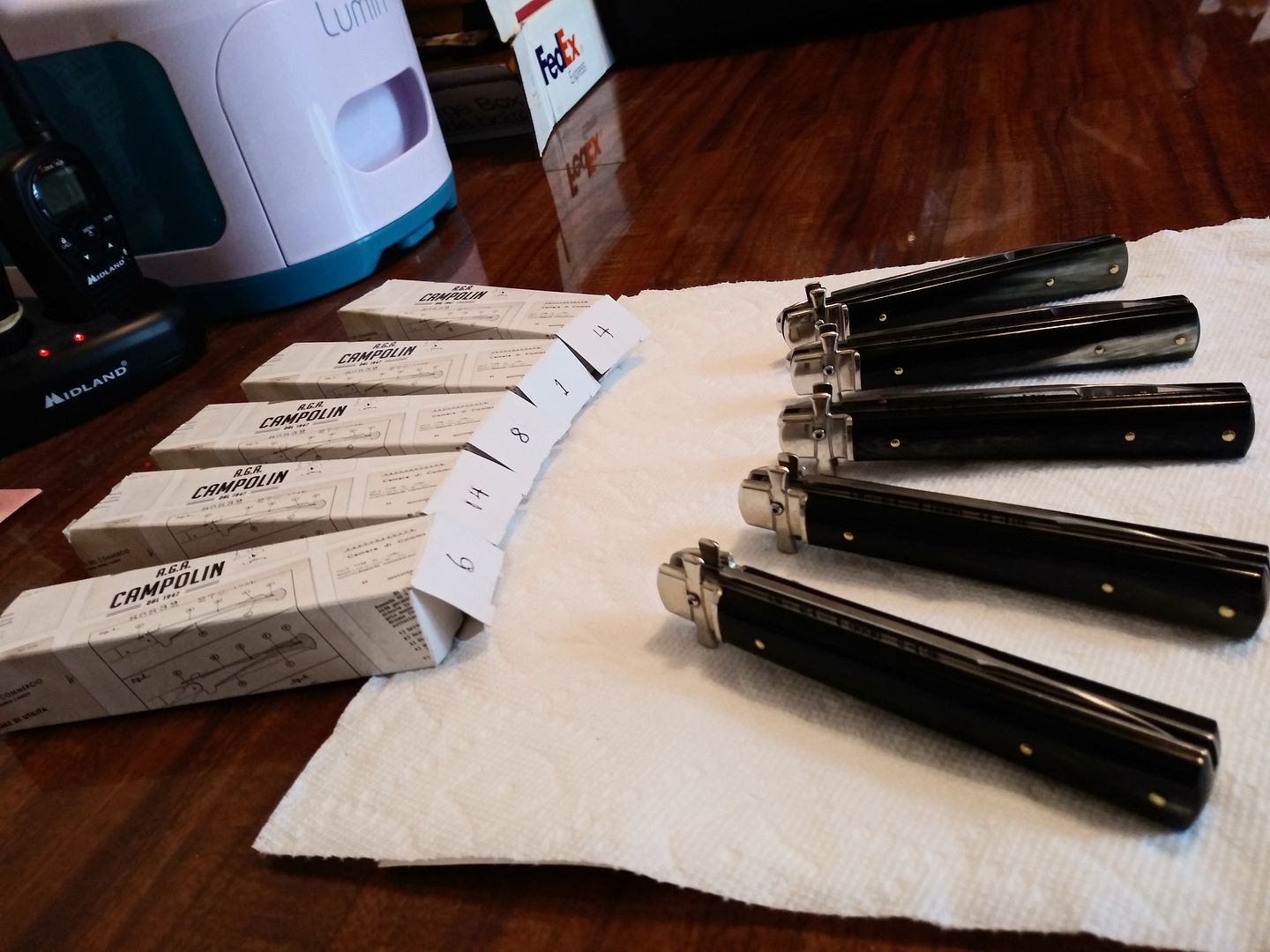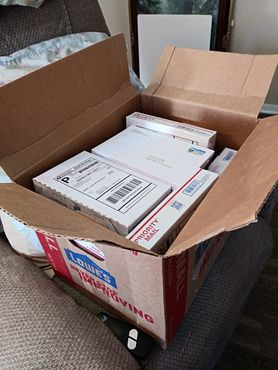 The last 2 pictures mean a lot to me: I worked 32 hours in 3 days, cleaning, packaging, and labeling knife boxes, so I snapped a photo of the project-in-a-box before David took them to the post office for me. Then he surprised me yesterday with a bouquet of roses to congratulate me...I was touched! Anyway, thanks for your patience!