Greetings folks,
I've been rather quiet during the pandemic - not a lot of coin to throw at knives, but I'll pick up the odd stamp that's been on my list for years if/when they come across my periphery for the right money - once in a blue moon occurrence since I don't really chase after Latamas or any of the other "not rare, but expensive" stamps.
What I present to you today is a knife I've only found two examples of online - one I believe was an 11 inch that Latham's sold a while back, and the black one on the SharperDeals stamp archive - that one (or one very similar) popped up on eBay a little over a year ago - before disappearing after a matter of minutes when someone presumably emailed the seller with an offer they couldn't refuse (at least that's what
I
think, since people in the facebook groups were going crazy).
Depending on who you ask, BEDIMA was a couple of very different things. Sharper Deals says: BEDIMA was a factory with two partners: BEltrame & DI Chiara MAniago.
However, Angelo Campolin told me over email that it was a scissor factory in Maniago that dabbled in sporadic picklock production when everyone else was doing it in town in the late 40's or early 50's.
In any case, "products from the BEDIMA factory" are one of the things that the cutlery museum in Maniago specifically boasts as having on display; exactly
what
product they are referring to, I do not know - promotional videos I've seen of theirs feature no stilettos.
If anyone knows more about this stamp (or has an entirely different origin story altogether!) feel free to chime in.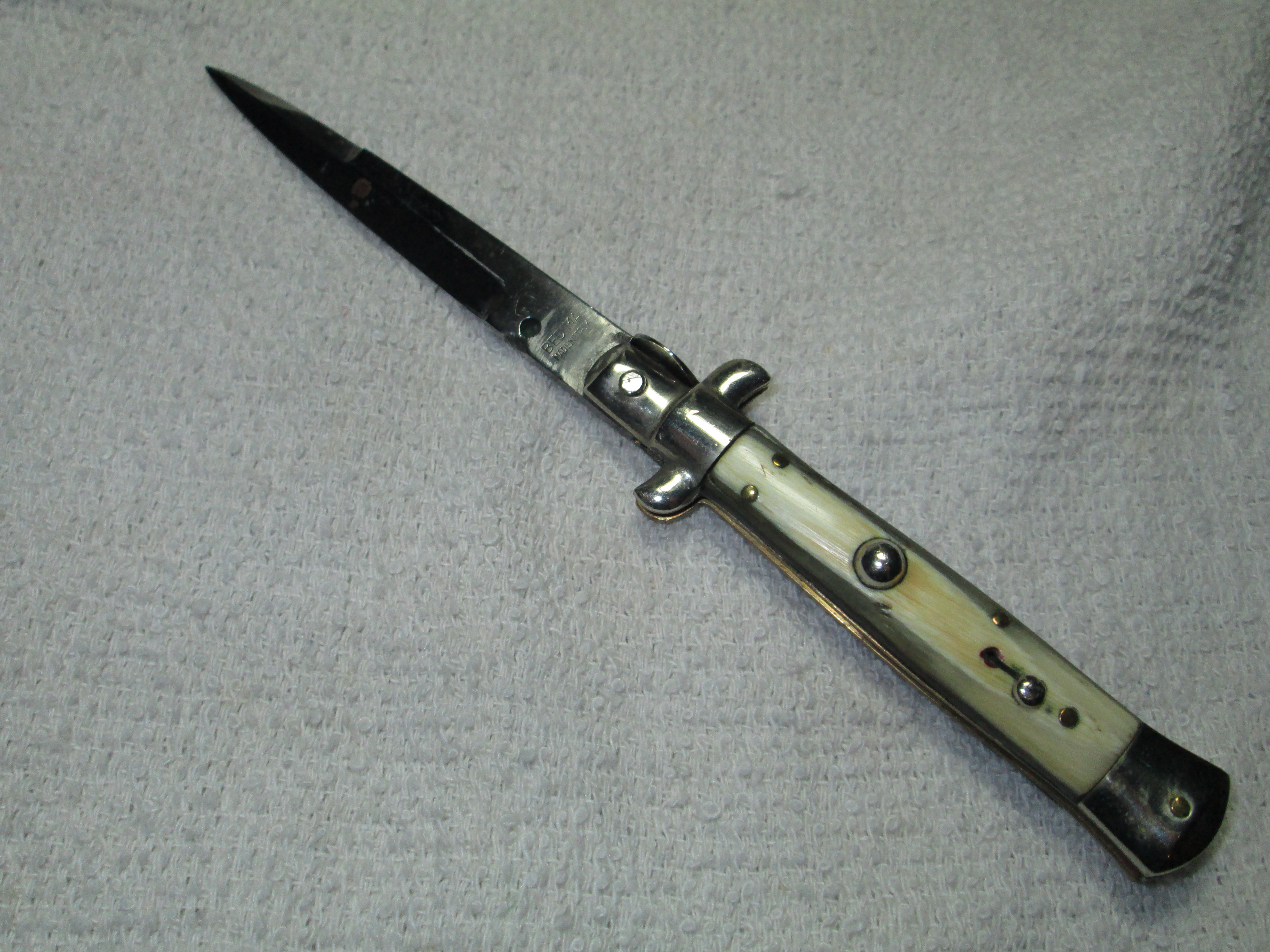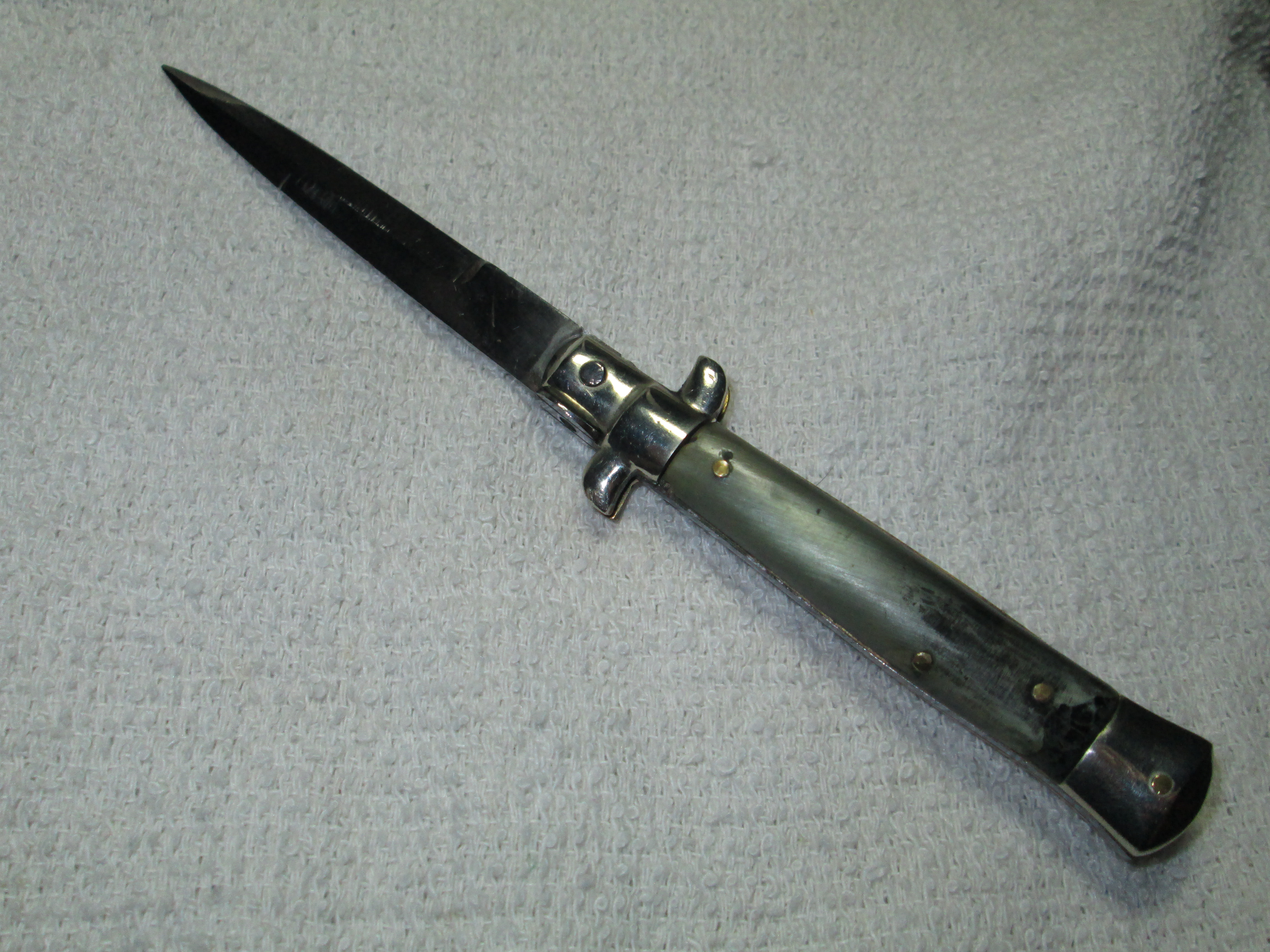 (Sorry, my camera isn't the best, and the lighting in my flat is even worse!!)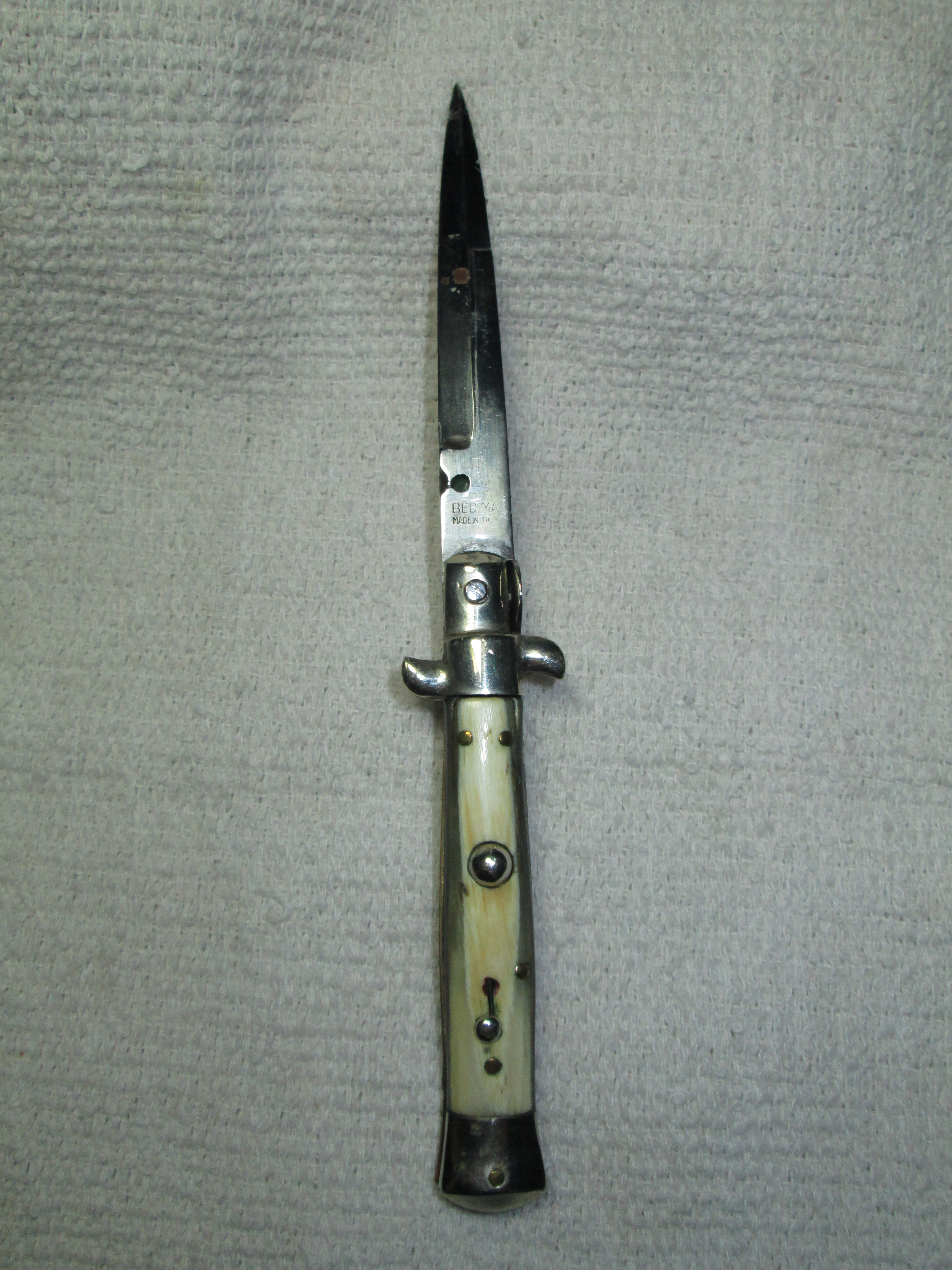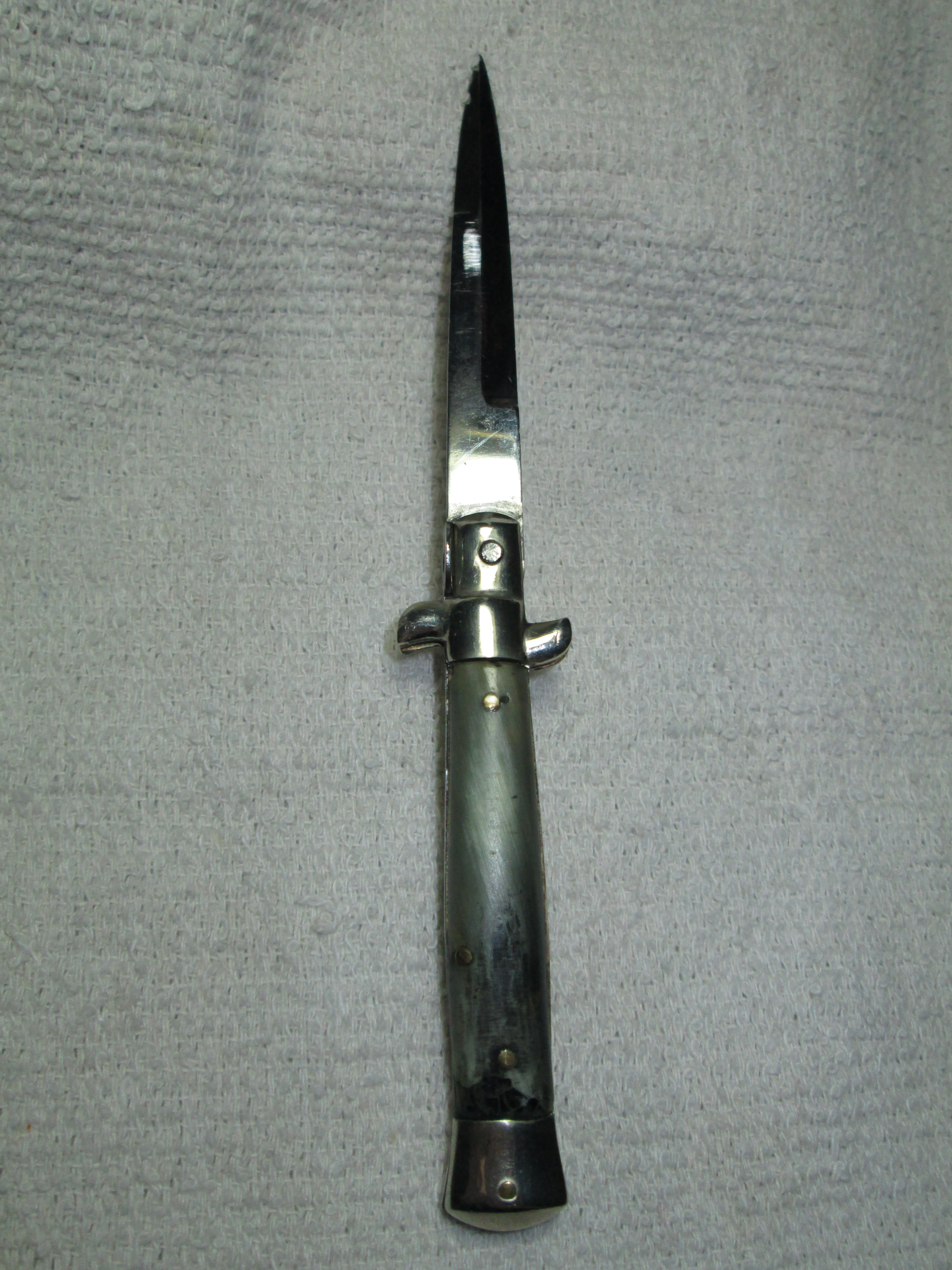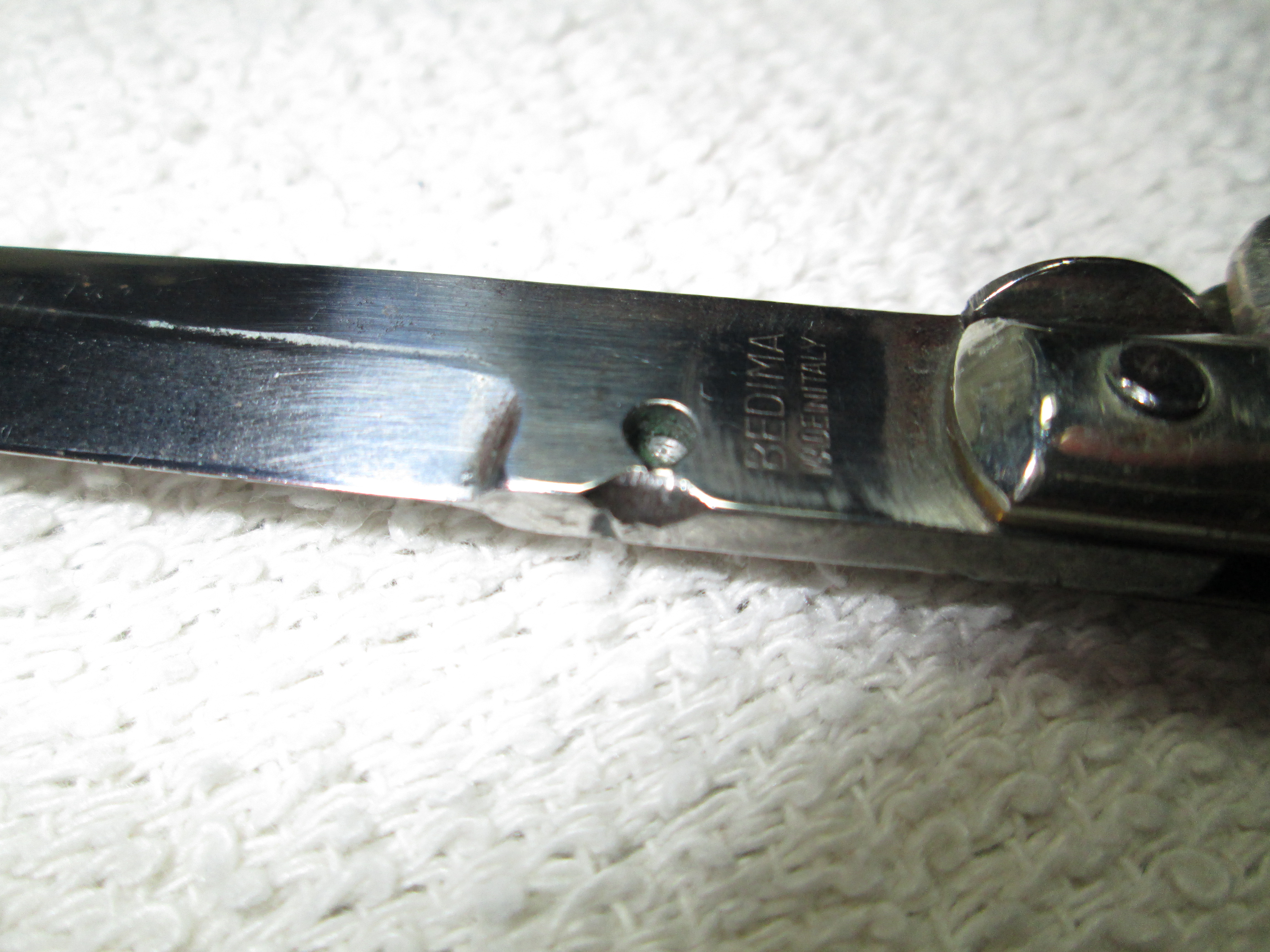 The searhole appears somewhat worn, but with the exception of a searhole-sized rust spot higher up, the blade is pretty minty.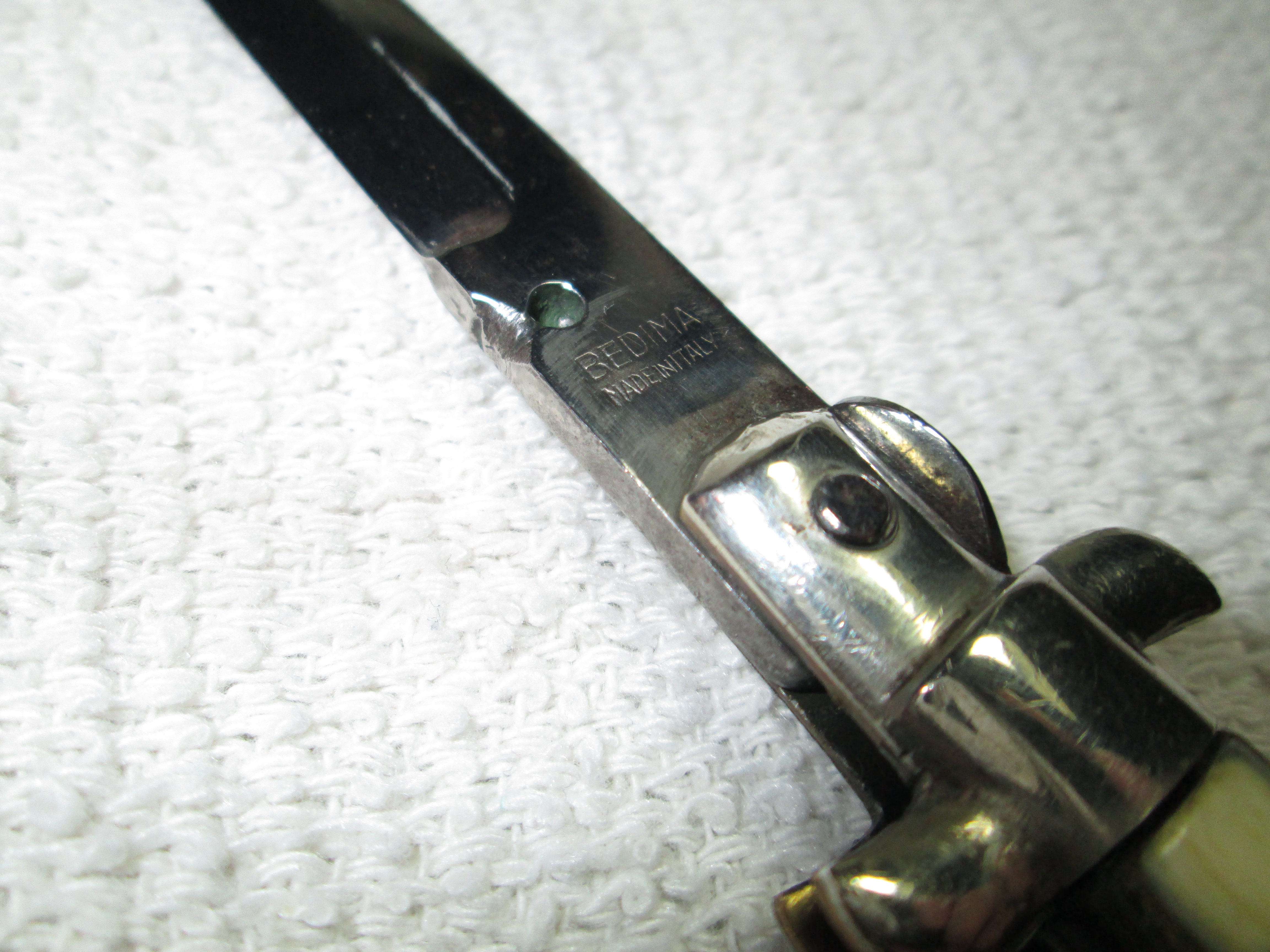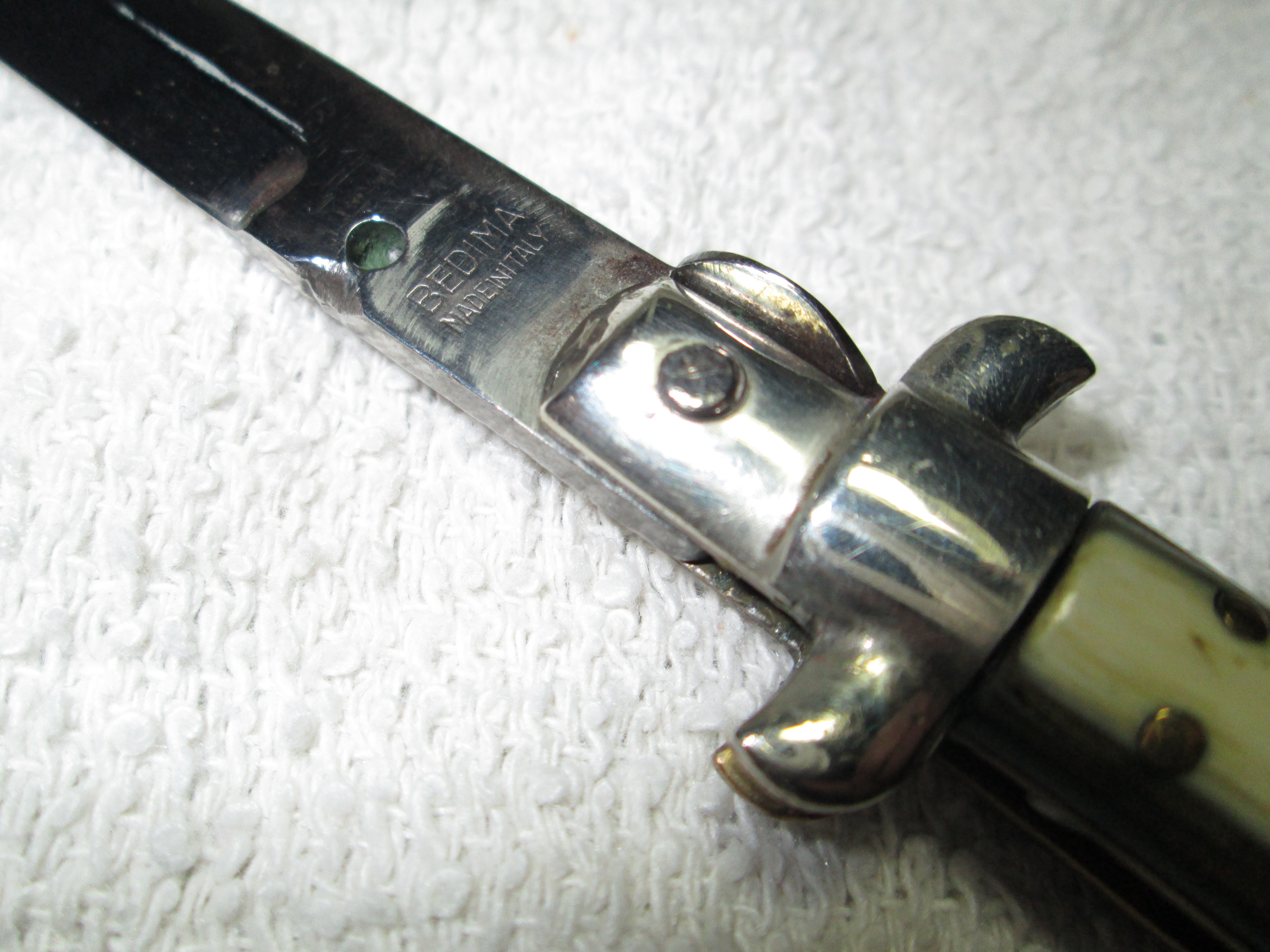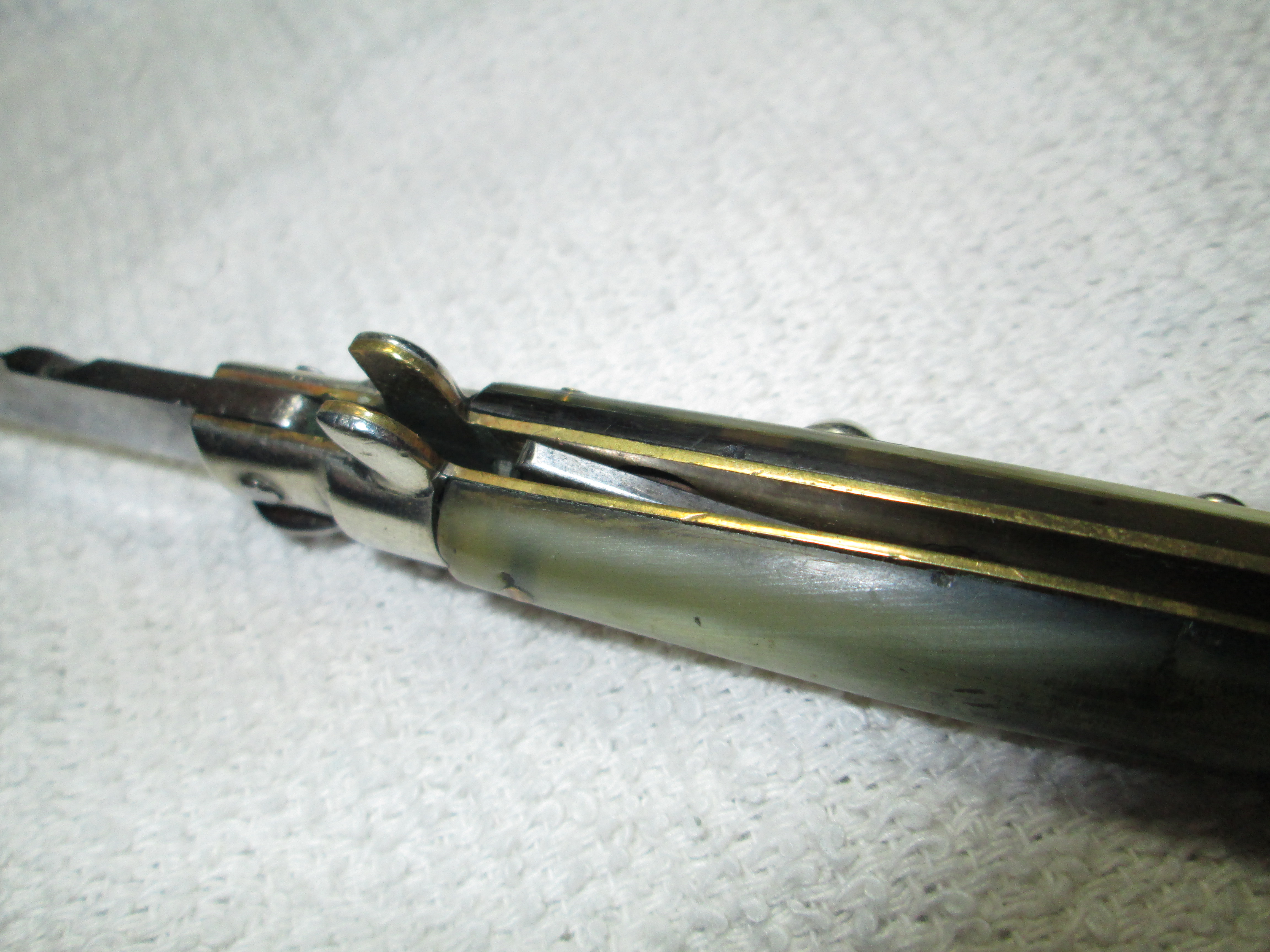 (Trying to capture the D-Stamps)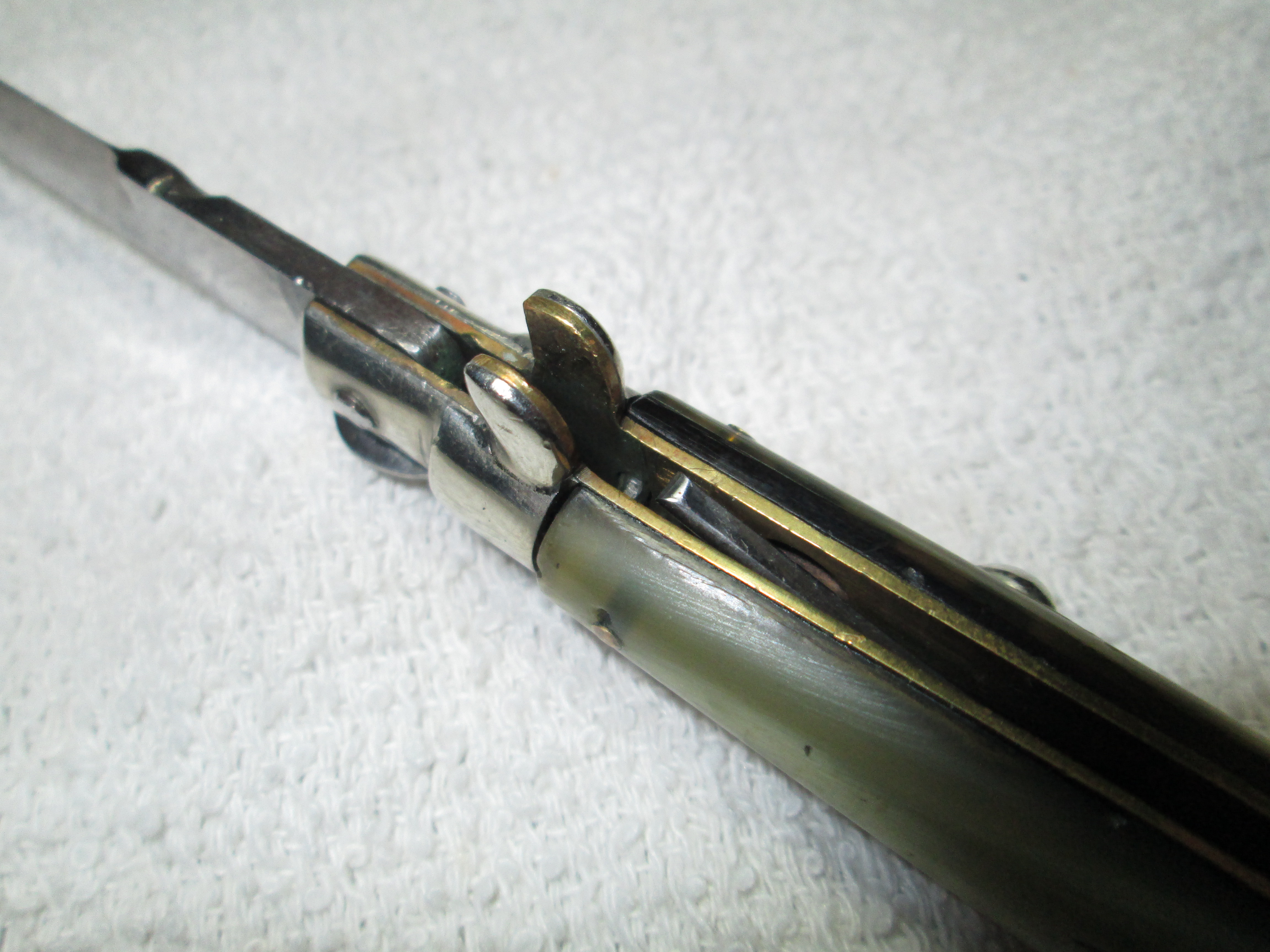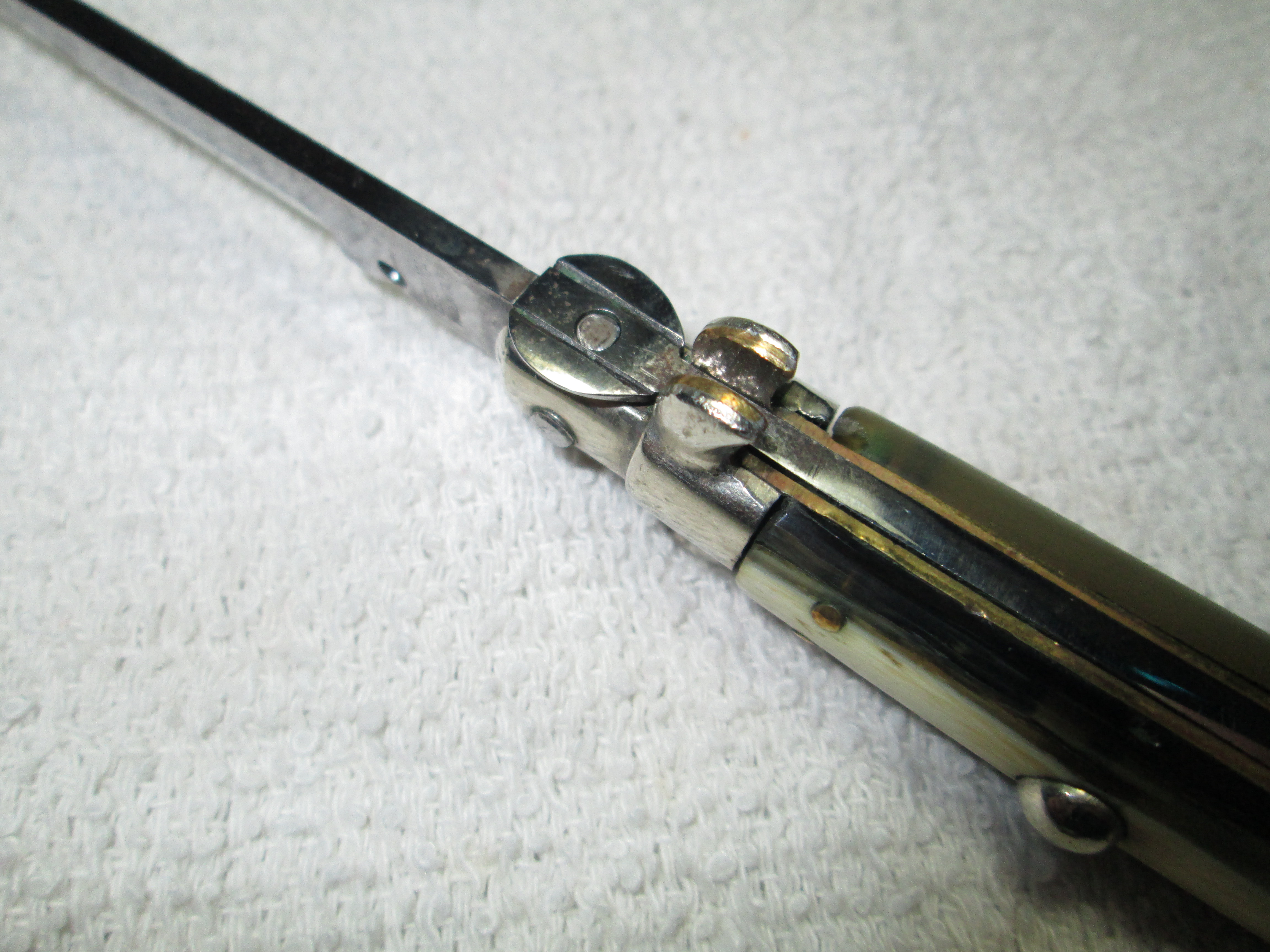 I like the nice round tab. From the nicks on the bolsters, button, and safety, I suspect this was carried, and played with, but (thankfully) never sharpened.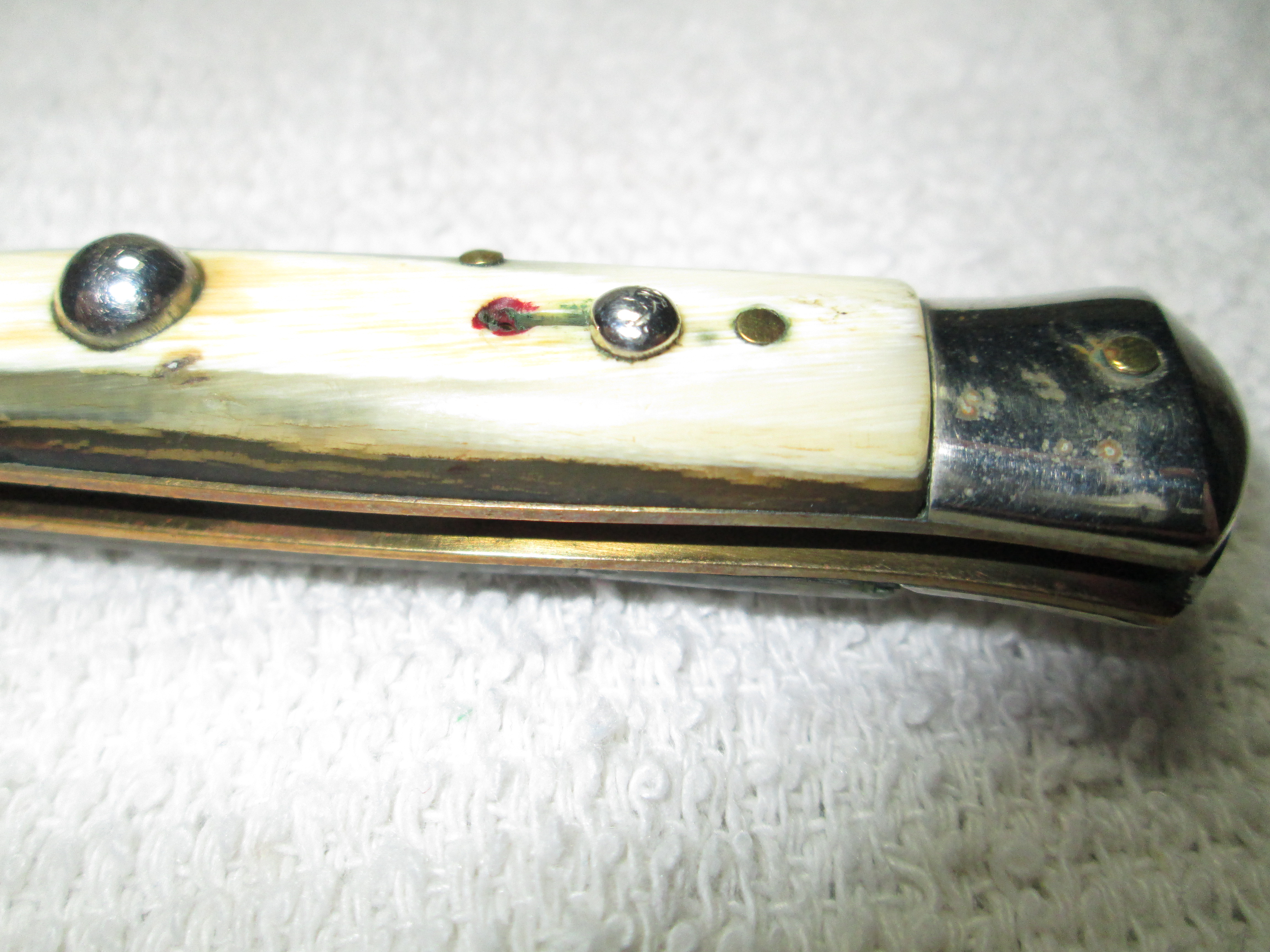 All examples of picklocks stamped BEDIMA that I've seen have red dot safeties. My camera makes it look a hell of a lot more bright than it actually is.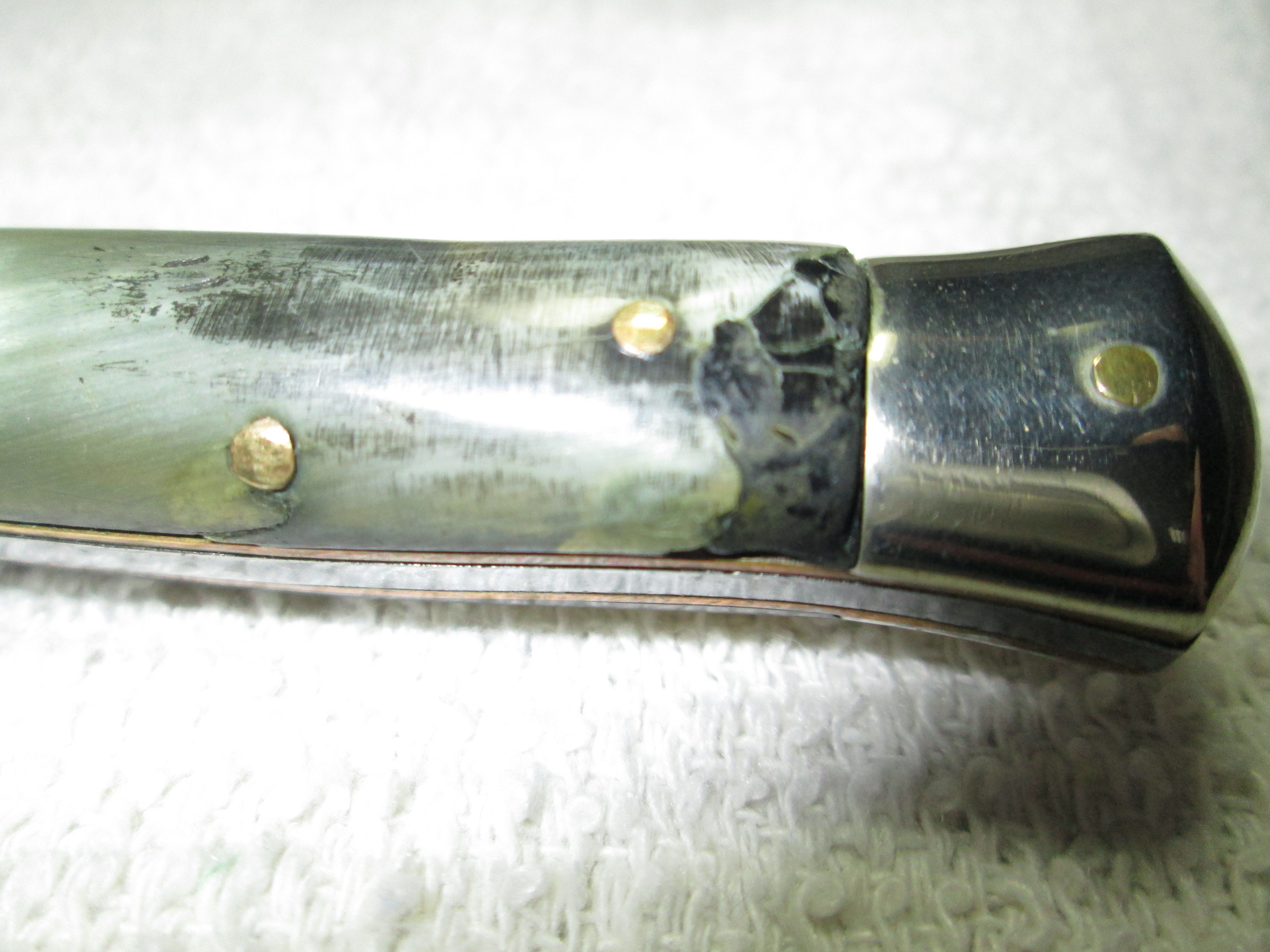 Also appears to have had some scale patchwork done... and it didn't age very gracefully!
Overall, I really like this knife, and as I did with my BV&F finds, I welcome anecdotes and pictures of other examples some folks might have on this forum, especially since info is rather lacking. Thanks for taking a gander at my latest haul.
Luke