Greetings!
A while ago I acquired this piece from a buddy of mine (you know who you are
) and since it's the only older piece I own that remains a bit of an enigma, I thought I'd reach out to the folks here for some possible info I may not already have...
For starters: it's a 9'' Swedge-blade swivel bolster marked "Rostfrie Import" with nickel silver hardware, small pins, red dot on horn scales, with fully-lined S-guards.
What I believe I do know is that it's from the 60's and possibly made for the German market, hence Rostfrie, before making its way to the united states at some point. While I know this stamp designates a rough time period, I was hoping some other physical characteristics of the knife itself could help someone pinpoint a possible maker... it seems like who was making knives in Maniago after 1958 is quite a bit more hazy than, say, the "golden age" or even the 90's.
So here's the pics...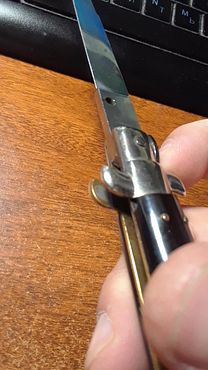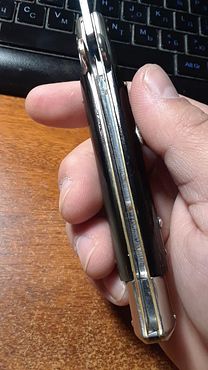 So what do you guys think? and what particular companies were in operation during this time? Yes I know it's a cottege industry and everyone shares parts, ect. but it would be nice to have a basic idea of which shop the final product came from...
Any help is much appreciated! Many thanks!
Luke