Finally got them back in the mail... of course I was only apart from them for 72 hours but I say "Finally" because it felt like forever...
It was a great show but a little smaller than I thought, in any case the amount of autos here especially vintage ones made the distance worth it for me, but, since you can easily pick through this entire room in about 4-5 hours tops, I think next time around I'll fly in for early Saturday rather than Friday since there's not a whole lot else to do in the area that I could find.
The length of the show, juxtaposed with my shallow pockets made it necessary to really take my time; I had no business making impulses purchases. I found myself returning to the same tables every few hours, leaving the show, returning, and repeating. By day three a good 20% of the folks had packed up and headed home (I never understood why people would do this... if you pay for all three days, just sit it out). Gazing at some Latamas in the case of a table that had been perpetually unmanned by its mingling keeper, I was approached by a fellow named Wayne (the guy with that super impressive flatguard collection) and was told that his brother was really letting stuff go today, and that I really ought to talk to him... So I did! And boy did he hook me up...
So here's what I came away with! I planned on coming down here, and coming away with 1 really nice knife, but ended up with two for the same money I planned on spending! What a treat!
One Bayonet-blade Mauro Mario stamp (5.5''), and a Kriss M.Inox stamp, both hard-snappers (even the little one), D-stamped straight and tight all around with perfect blades! Some damn fine scales, too! Hard to believe no restoration work has been done on these, in fact I wouldn't be surprised if there has considering how clean the channels are... As my first Marios, and considering their condition and the distance I traveled to get them, these will likely never leave my collection.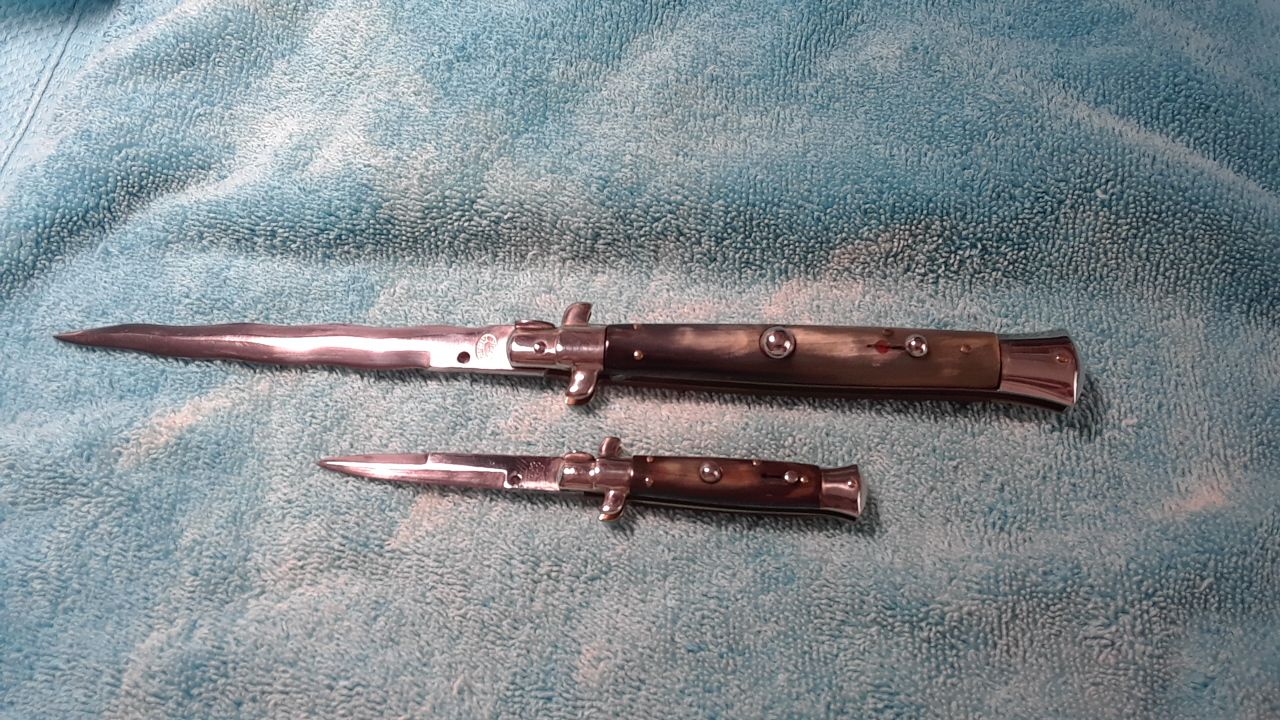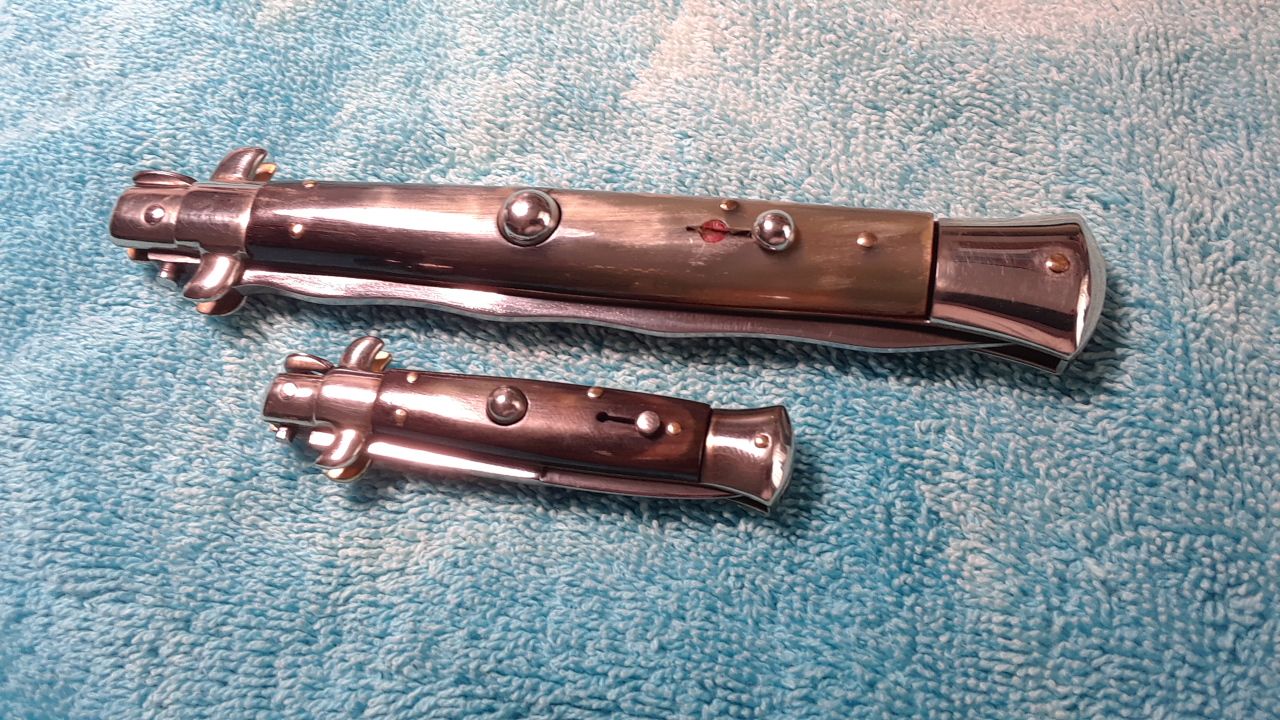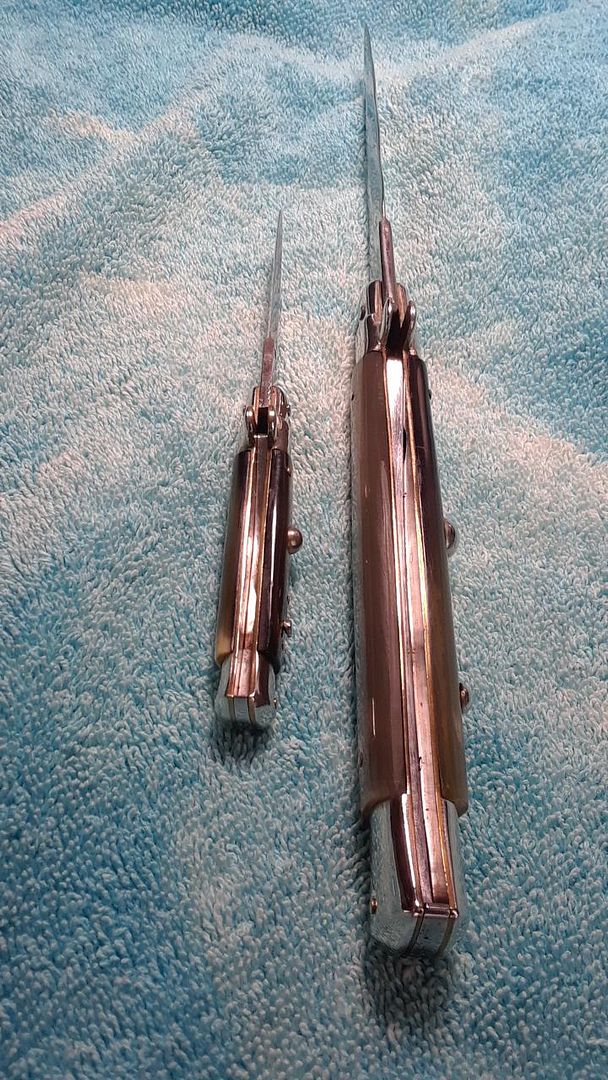 Well, I'd say this show was a success, hope anyone else on the forums here who went got a great haul too. I will try and be back for next year! Also learned from Angelo Campolin (hell of a nice guy, cool to see he was in attendance) that there's another similarly vintage switchblade-oriented show in Tulsa that I was unaware of. Perhaps I'll make it to that one some day. Hell if I went from MA to FL, I guess that means I've got no reason
not
to go anywhere that's closer