Greetings all, I just got another shipment from Italy, and I thought it would be fun to offer an 11" stiletto kit for you guys who want to try your hand at making a stiletto. Most kits don't have scales, but, these do...You can either use the scale provided, or even better....use them as a guide, or template to make your owns custom scales. Even if you screw up your custom scales (we all do) you'll still have a brand spankin new set to complete your stiletto. You get everything needed to make one complete stiletto...except instructions of course, but, that's what we are all here for...i'll be happy to answer questions anyone has about assembly, as will the other members.
Price is 45 bucks delivered by priority mail with confirmation.
Choose the color scale you want from the picture. Gold pearlex,purple pearlex,smokey gray pearlex, or baby blue pearlex.
Pm me for payment details and your choice of scales.
Enjoy!
.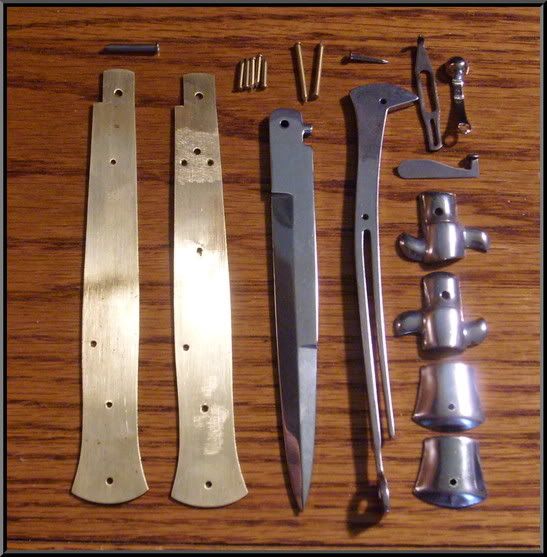 .