An AG Russell Sting I and a Sting II, both originals from 1977 and complete with sheaths in their original boxes.
These knives were bought by a Dutch collector in the manufacturing year, and both were never used or even sheathed and spent over 30 years in a closet.
They are as pristine as they were on the day they were made.
The Sting daggers were made by Anton Wingen Jr. in Solingen, Germany under their Othello brand, and were hot drop-forged from a single piece of 440C stainless steel.
The ones in the pictures were meant for the European market only, as they carry both the AG Russell name & the Othello head, while the US versions were marked with the AG Russell name only.
Although the knives are no longer in my collection, i can still share the pics i took of them back then.
You can click each pic 2 X for a bit more detail.
Sting I & II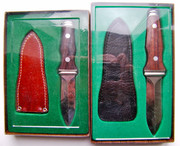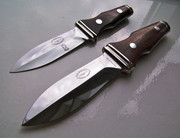 Sting I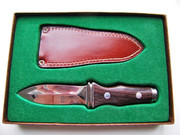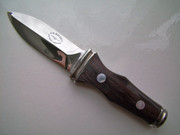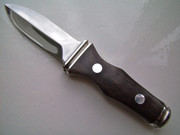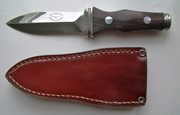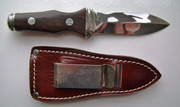 Sting II