Recently i bought this old Indian Talwar sword, but it's not exactly my field of expertise.
If possible i would like to know the timeframe & region that the sword was made, and if the blade could possibly be wootz steel.
Thx in advance for any info you're willing to share,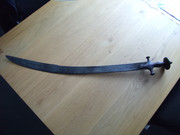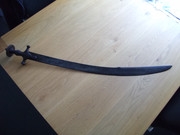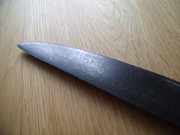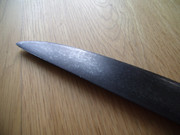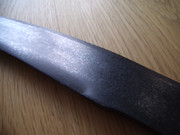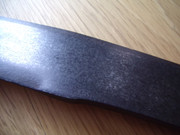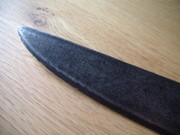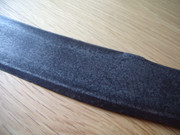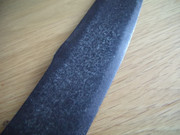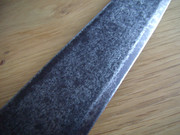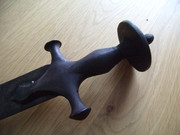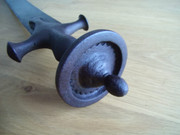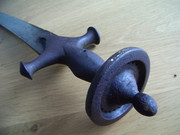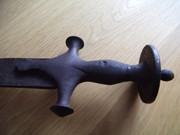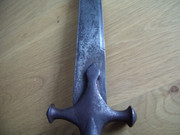 Specs:
Overall length: 35.04 inch (89,0 cm)
Blade length up to pointy handle end: 27.95 inch (71,0 cm)
Blade thickness measured just before pointy handle end: 5.63 mm
Blade thickness measured just before front double edge section: 5.15 mm
Blade thickness at mid double edge section: 3.0 mm
Measured edge angle: +/- 30 degrees inclusive, convex
Handle looks to be plain carbon steel.
Weight: 1135 grams